About Us
CVET is a labor-management partnership between member contractors of the Atlantic Coast Chapter of the National Electrical Contractors Association (NECA) and Local #666 of the International Brotherhood of Electrical Workers (IBEW). Together, CVET practices and advocates for highest standards and and a thoroughly trained workforce for the electrical construction and maintenance industry.
CVET provides its customers with superlative, value-added services – because this alliance with union electricians allows the employing contractors of CVET to promote:
Certified and comprehensive worker training;

Quality industry installations and maintenance standards;

Superior jobsite safety practices; and

On-schedule, on-budget projects …
… Resulting in significant cost savings for customers!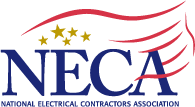 To learn more about the Atlantic Coast Chapter, NECA, click here.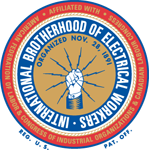 To learn more about IBEW Local Union #666, click here.